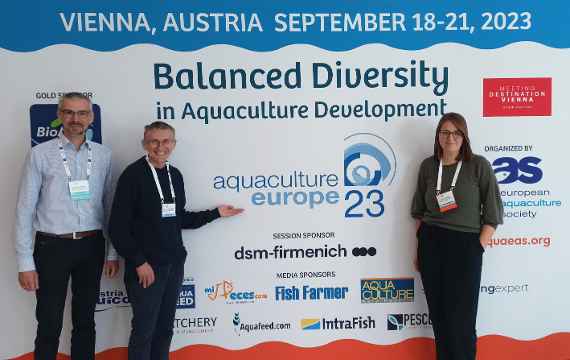 Austria with the federal capital Vienna, hosted the international conference Aquaculture Europe 2023 from September 18 to 21, 2023 with more than 2500 participants from all over the world.
Topics ranged from marine aquaculture, mussel and algae farming, aquaponics, fisheries genetics, shrimp farming, feeding technology, and animal welfare to carp pond management. More than 500 lectures and poster presentations presented the latest knowledge in a wide range of topics, as well as new developments and innovations.
The Institute of Aquatic Ecology and Fisheries Management was well represented with 5 presentations from three departments.