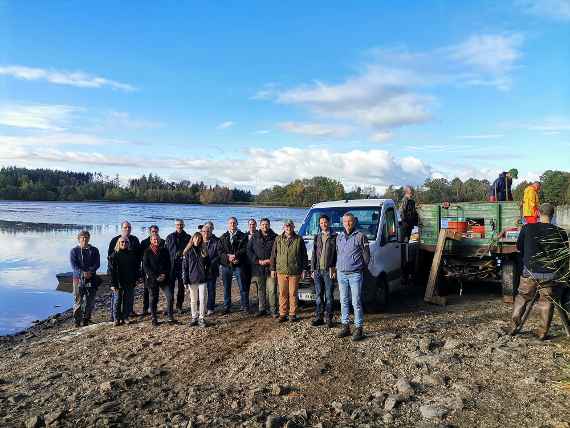 Carp farming is a true blend of craftsmanship and natural science. Especially in the Waldviertel region, this craft is practiced with a rich tradition alongside incorporating technological innovations. The knowledge is not only lived but also taught through the Institute for Aquatic Ecology and Fisheries Economics and its associated Ecological Station in Waldviertel.
In the year 2023, the basic course in "Carp Pond Management" took place traditionally in the fall (October 23rd to 25th, 2023) during the harvesting season. The course aimed to impart knowledge and provide insights into the conditions of carp farming to participants, fostering enthusiasm for the product and emphasizing the necessary care. Initial course content was already delivered in an online course segment in April.
The participants gained a comprehensive understanding of all aspects of carp pond management, from pond construction to cultivation, breeding, processing, and marketing. Other topics covered included fish diseases, hygiene, organic production, and regulatory procedures. The course concluded with an excursion to various pond facilities, offering participants a firsthand look at the diverse activities and opportunities in carp pond management. We would like to express our sincere gratitude to Schlossfischerei Litschau, Gut Kirchberg / Fischer-Ankern, and the Hofbauer family for providing an insightful view into their operations.
More Information: Basis Course in Carp Pond Management