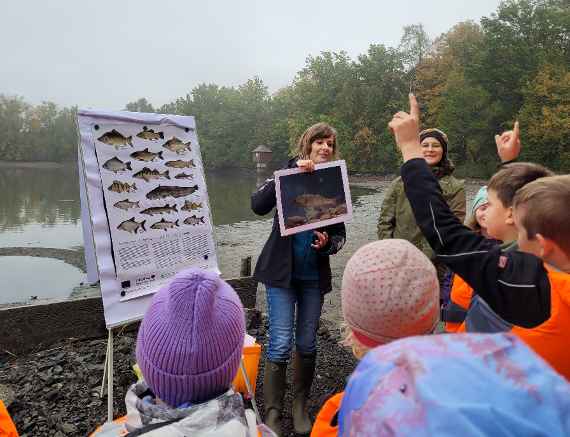 On 20.10.2023, staff member Elisabeth Peham completed the certificate course Pond ranger, which was held for the first time this year. In this course, she was not only participant but also teaching about carp pond management.
The 142-unit training course is all about Waldviertel pond management, from food production to its climate and ecosystem services, and how to teach complex content to groups of different ages properly.
Elisabeth Peham completed the course successfully with a guided tour of the 3rd grade of the Waidhofen an der Thaya elementary school in a team with Regine Kainz from the Kainz pond farm. The two convinced not only with a polished script, but also professional execution and target group adapted presentation the three-member expert jury and even more importantly the class and the associated teaching staff.