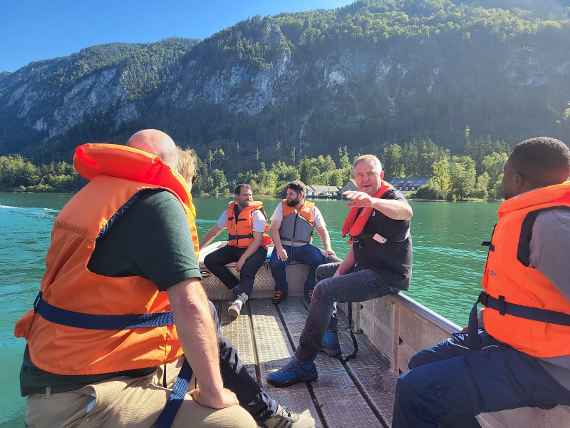 In September, the Master's Course in Fisheries Management, the highest qualification in Austria's agricultural and forestry education, successfully commenced its three-year cycle. This master's course, held at the Institute for Aquatic Ecology and Fisheries Management in Scharfling, is one of the most important qualifications for the fisheries industry. With great anticipation and dedication, a total of 21 candidates have undertaken this demanding training and have already begun contemplating their master's theses at the end of the first module.
The master's training program provides comprehensive strengthening of entrepreneurial competence, in-depth professional development at the master's level, and intensive engagement with one's own business and its potentials. This education empowers graduates for successful business management, future-oriented actions in harmony with the business and family, and taking on leadership roles in fisheries-related enterprises.
Overall, the Master's Course in Fisheries Management promises a promising future for its participants and contributes to the sustainable development of the fisheries industry in Austria. This three-year program offers a unique opportunity to further one's career in this exciting and significant field and fully harness one's potential. We wish all participants the best of success on their journey to becoming a Master in Fisheries Management!